Bed Op Steeg is a new fully detached B&B/Holiday Cottage in the village of De Steeg, near Arnhem, at the base of the Posbank and the National Park Veluwezoom. The river De IJssel is just a stone's throw away. Right in front of the cottage you have your own parking space (suitable for two cars), and  an outdoor area. There is a living room with kitchen, a bathroom, a master bedroom and an extra bedroom. There is room for a maximum of 4 people. You can check in from 4 p.m. and check out is not necessary until 12 noon! View the availability here and make a reservation.
The kitchen is fully equipped with a dishwasher, refrigerator, combination microwave, induction hob, Nespresso machine, kettle, juicer, sandwich maker, pans, plates, cutlery, kitchen utensils, etc. Everything to make a short (B&B) or longer stay (holiday home) comfortable! You get unlimited coffee and tea from us!
You reach the master bedroom via the stairs in the living room. Under the slanting hood, finished with Douglas wood, is a spacious bed of 180 x 200 cm with electrically adjustable slatted bases. You can dim the bedside lamps. Of course there is a socket to charge your phone. There is a Full HD TV and super cool and quiet air conditioning for the hottest days. We adjust the thickness of the duvets to the season. Extra pillows and blankets are within reach.
The skylight has a blackout curtain so that the early sunlight does not wake you up prematurely. An insect screen keeps the insects out if you like to sleep with the window open. There is enough space to store your luggage. Through this bedroom there is access to the second bedroom.
There is super free WiFi in all rooms! You will not experience poor, or no reception at all. The Full HD TVs in the living room and in both bedrooms all have an internet connection. Log in to your own Netflix account and watch your favorite movies and/or series here as if you were at home.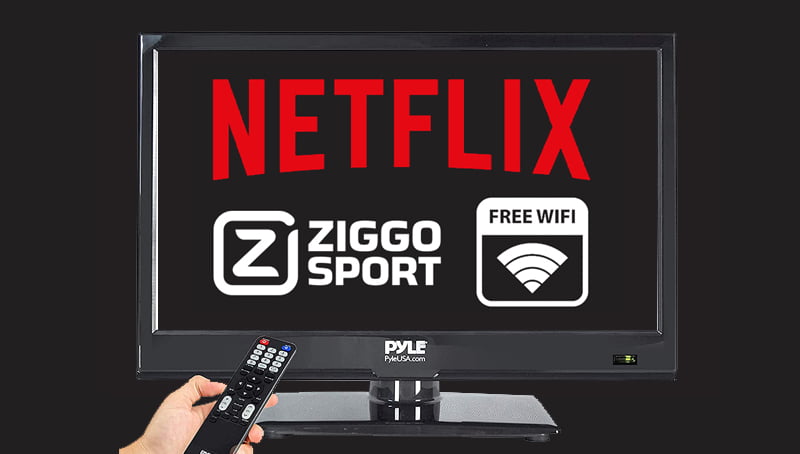 For € 10,- we offer a standard breakfast that we set up in the fridge for you. This way you decide what time you have breakfast the next morning.
You can check out until 12:00! So take your time in the morning to bake your bread rolls in the oven and squeeze fresh orange juice. Let us know in advance if you have special dietary requirements, and we will take that into account!
A medium-sized dog (Labrador sized) or two small dogs is/are welcome for €10 per day. Dogs are not allowed in the bedrooms but there is a safe place for them under the stairs. Bring his/her dog pillow! Several off-leash areas are nearby. Dogs must be housebroken. There are food and water bowls, and extra towels in case they get (soaking) wet. We have some tasty snacks ready for them! For those who have nothing to do with these four-legged friends, or are even allergic to them, you will not find anything of their stay! The B&B is completely turned upside down after each stay and is spotlessly clean!
It is a fantastic experience to take a horse-drawn carriage ride through the Posbank nature reserve. The total ride takes about one to two hours and can be combined with a lunch/picnic. Also in autumn and winter a fantastic experience. You can add the horse-drawn carriage ride to the "Extras" section while making the reservation for the B&B.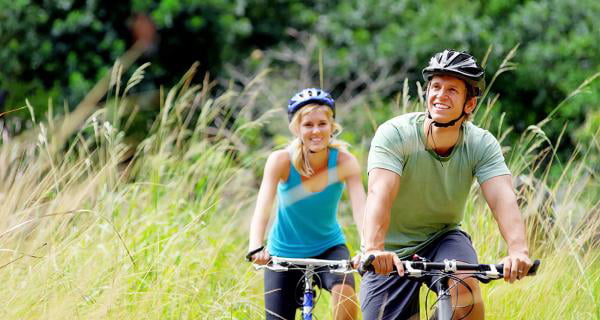 You can rent a (electric) bicycle or mountain bike via the Veluwe Actief website. When you mention that you are staying with us, the bikes can be brought and picked up! Are you bringing your own (electric) bicycle? There is a lockable shed and a socket to charge the battery.
De Steeg is enclosed between water and forest. With the IJssel and its extensive floodplains on the one side and the De Veluwezoom National Park on the other. The Veluwezoom has a varied landscape with dense forests, extensive heathlands and meadows. There are many hiking and biking trails and an extensive mountain bike trail. A stone's throw from the B&B is Middachten Castle with its stately (ornamental) gardens, as well as the Rhederoord estate, which is surrounded by an 18th century landscaped park with more than 100 different tree species.
One of the larger cities nearby is Arnhem. From our B&B you are in the city center in 20 minutes. You can go shopping, visit museums and theatres, have a drink on a terrace or have a delicious meal! Take a look at this site where all shops, restaurants and much more can be viewed per category.
binnenstadarnhem.nl
But the cities of Nijmegen, Zutphen and Doesburg with their historic inner cities are also recommended!
In the summer you can go by bike or on foot with the ferry to recreational lake Rhederlaag for sunbathing or swimming. Recreational park "De Veerstal" offers many facilities for daytime recreation. You can also enjoy delicious food in their restaurant! As mentioned above, we can bring you with our boat!
The most beautiful time of year?​
Autumn is arguably the most beautiful time of year for many. The forest changes from green to yellow, orange and red and the light becomes soft. The chance of seeing wild boars and deer increases as the leaves fall from the trees. Our B&B is a perfect base to start your autumn walk or bike ride. In less than 5 minutes you are in the middle of the forest!
With a few days out in the winter you give yourself a boost! If you are lucky it will be freezing outside or snowing. A walk through the landscape is enchanting.
You may have spent a day shopping, or visited a winter or Christmas fair in Arnhem, Nijmegen or Zutphen, after a cold day you will be extra happy with all the comforts of our B&B.
From November to February you can order our homemade pea soup for dinner! Traditional recipe with pork top leg, richly filled with vegetables and not too little smoked sausage! A complete meal with toasted bread, rye bread, bacon, butter etc. After a day outside you are ready for it! If you wish, you can order this when booking, or else upon arrival.
It can sometimes happen that in the evening (while having a drink) you suddenly get screaming for a hearty snack! Then we can help you out with mixed, warm savouries. You can order this until 22.30. If you already know that you will get hungry, you can pre-order this when you make your reservation.
The Koetshuis Rhederoord restaurant is less than a 5-minute walk away. They have an excellent organic kitchen with delicious, honest local products. Their beautiful wine selection is widely acclaimed. You can have lunch and dinner here. "A dinner with us will degenerate into a true experience, that is our aim!", says the host of the restaurant. If you stay overnight with us, you will receive a voucher for a free aperitif worth €10. Take a look at their website, Koetshuis Rhederoord. 
One of the absolute top restaurants in the area is Restaurant Bronckhorst. "What an experience! The times we had such a good meal can be counted on the fingers of one hand! Every dish was a taste sensation!", said one customer. As a guest of Bed Op Steeg you get a free aperitif and when driving is no longer allowed after dinner, you will be brought back to our B&B in your own car! Is that posh or not!? View the website of Restaurant Bronckhorst.
You don't have to interrupt your fitness program. Within 3 minutes by car you are at Sports and Health Club De Cirkel. Here you can, among other things, exercise and swim. There is a Finnish sauna, an infrared sauna and a Turkish steam bath! You pay € 10 per visit and you can use everything!
We think it is very important that the B&B is spotless when you come to us. Not only for the eye, but also hygienically clean! After every visit we turn B&B completely upside down and don't skip a corner. You can rest assured that the B&B will be completely (hygienic) clean upon arrival!